PHILIPPE MELKAConsulting Winemaker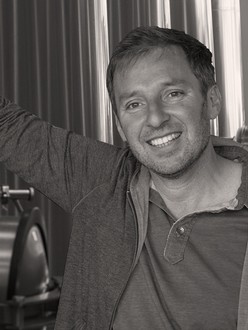 For connoisseurs of great Cabernet Sauvignon, the name Philippe Melka has become synonymous with excellence. And yet, no two of Philippe's wines are the same. Each is unique, evoking the character and complexity that define the world's greatest vineyards.
Raised in France, Philippe's early career took him from the hallowed cellars of Château Haut-Brion and Château Pétrus to California's Dominus. In the years since, his talents have shaped some of California's most sought-after wines, including Hundred Acre, Bryant Family, Dalla Valle, Dana and his own Melka bottlings.
Philippe is a critical member of the ADAMVS team, helping tailor farming techniques for each estate vineyard block, making harvest decisions, and winemaking for as many as 20 individual fermentation lots each vintage.

"Hillside wines excite the senses. But they also need sophistication to
elevate them to greatness. This is a vineyard that provides the diversity
to achieve this sophistication. It will be part of Napa Valley's elite."