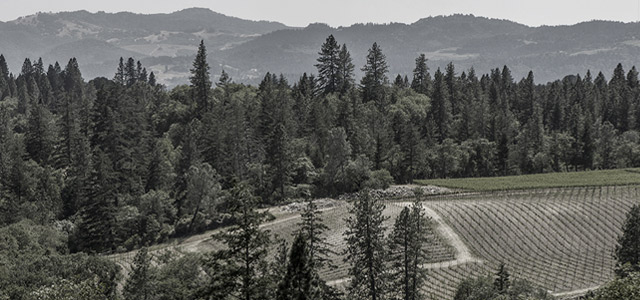 Among the great hillside Cabernet Sauvignons of the New World,
Howell Mountain is legendary. Located on these storied slopes,
ADAMVS is dedicated to crafting timeless mountain-grown
Cabernet Sauvignons, while honoring this renowned terroir.

Denise and Stephen Adams discovered the idyllic ADAMVS property in 2008. In its mosaic of five vineyard sites, iron-rich red soils, ideal elevations and diversity of vineyard exposures, they saw the perfect convergence of geology and geography. To realize the estate's promise, and their goal of establishing a new benchmark for excellence on Howell Mountain, they gathered together a team that includes viticulturist Michael Wolf, winemaker Alberto Bianchi, and consulting winemaker Philippe Melka.