June 20, 2015 | ADAMVS Estate
SUMMER SOLSTICE NEWS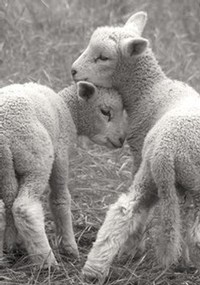 Greetings from Howell Mountain! As asparagus, strawberries, cherries and lettuces of all varieties fill our baskets at the farmer's market and the longest day of the year approaches, we pause to reflect on the season and changes at ADAMVS.

These past months brought warm weather and vibrant growth to wine country, with fields of poppies and lupine painting this bucolic landscape. Grapevines now extend high into the canopy wires, developing a full leaf layer, while vintners plan for the exciting events of Auction Napa Valley. At ADAMVS, we harvested the last of our spring honey, witnessed the birth and growth of three young lambs, marveled at the spectacular hillside blooms of our Matilija poppies, and bottled our 2013 Sauvignon Blanc.

We also observed the onset of flowering. Flowering is a critical time in the vineyard, as each flower has the potential to form only a single berry. Frost, wind, rain and drought can damage these delicate flowers, reducing the amount of fruit an individual cluster can produce in a given vintage. Flowering also marks the beginning of fruit set, which provides our first glimpse into the potential quality and yield of the vintage.

While each vintage exhibits its own unique character, timing, opportunities and challenges, from our position high on Howell Mountain, 2015 shows great promise. Like the hand that guides our winter pruning, spring suckering and tucking, each vine now guides our evaluation of the fruit set and subsequent adjustments to ensure the very highest quality.

On the farm, our winter favas invigorated the soils and provided beans for bright spring salads, crostini, fresh pastas and risotto for the entire ADAMVS family to enjoy. As for us personally, we sauté them in our homegrown olive oil with a sprinkling of sea salt, just on their own, to revel in their short window of opportunity. Now the buckwheat is sown to ensure the health and vitality of our hives, our insectary plantings are in full bloom, and hens forage among the vines.

As thoughts turn to afternoon picnics, evening barbecues, and summer vacation plans, our hope is that your travels will permit a visit to the estate—and that this letter serves as a continued reminder of your personal connection with a community of farmers, the joy and exuberance of summer, and the value your support and encouragement has brought to our family.