March 14, 2015 | ADAMVS Estate
MIKE WOLF NAMED NAPA VALLEY GROWER OF 2015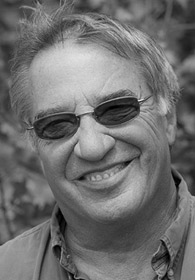 We are proud to announce the Napa Valley Grapegrowers have chosen ADAMVS viticulturist and grape grower Mike Wolf as the 2015 recipient of the prestigious Napa Valley Grower of the Year. Wolf will be honored for his tremendous contributions to farming, viticulture and the community on May 15 at the 40th annual Napa Valley Grapegrowers Annual Dinner.

Wolf started working with grapes at the age 26 and has worked with many of Napa Valley's leading independent growers and vineyards that express the exceptionally high quality for which Napa is known. Deeply respected for his commitment to Napa Valley farming and the community, Wolf has served as: Board Trustee of the California Grower Foundation, Board chairman of California Grower Foundation, Professional member of the American Society of Enology and Viticulture, Member of the Napa Valley Viticultural Technical Group's Executive Committee, Director of the Napa County Farm Bureau and Board Member, Jameson Animal Rescue Ranch.

"Mike is a tremendous example of a quiet, genuine leader. He is a perennial contributor to advancing viticultural best practices, dependably mentors the next generation and furthers the process of sustainable farming," said Napa Valley Grapegrowers President Steve Moulds. "We are very proud to honor him."

Mike continues to be a strong advocate and support for farmworkers in the Valley, actively supporting the Napa Valley Farmworker Foundation (FWF); Harvest STOMP, and the annual Napa Valley Pruning Contest. Congratulations Mike!