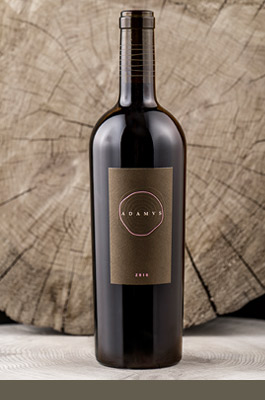 Displaying Howell Mountain's signature concentration and complexity, QUINTVS is a rigorous barrel selection of the five distinct soil types found at ADAMVS. From the powdery gray volcanic ash to the iron-rich red clay Howell Mountain is most noted for, QUINTVS artfully represents the soil's expression in the wine.
---
2014 QUINTVS CABERNET SAUVIGNON
The 2014 QUINTVS has beautiful layers of perfume that give this wine an enticing floral lift. The balance between the dark blue fruits, clay and crushed rocks reminds us of the diversity in our soils we have here at ADAMVS. The palate offers a sweet and savory element along with a rich and sensual structure that keeps you wanting more. A wine with energy and balance guaranteeing a structered longevity.
VARIETAL 100% Cabernet Sauvignon
WINEMAKER Philippe Melka
ESTIMATED MATURITY 5 to 20 years
HARVEST DATES Oct 5 - 15, 2013
APPELLATION Howell Mountain
SERVE 60-65° F Decanted
BARREL PROGRAM 22 months 95% new French oak
CASES RELEASED 850
RELEASE DATE November 2018