SARAH DoNLEYWinemaker
Sarah attained a B.S. in Enology before embarking on a gruelling cycle of internships in order to hone her craft.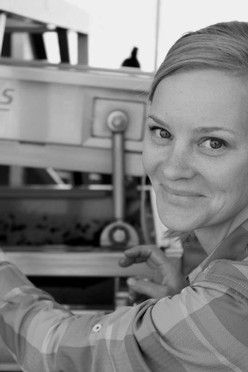 She went on to spend several years at Colgin Cellars, rising from intern to Assistant Winemaker. Thereafter she joined Bart and Daphne Araujo as Winemaker and Production Manager for their Wheeler Farms project.
Sarah and her winemaker husband live on Howell Mountain with their two young daughters. The call of ADAMVS and this unique mountain property felt like something predestined.
"Living four minutes away just gives me more time to be in these vineyard rows getting to know the character and personality of this special site more deeply with every day that passes,"